Wikborg Rein 100 years young
31/01/2023
We turn 100 years in 2023. In our anniversary year, we are celebrating our story and our devoted team as we look to the future at what is yet to come.
All stories have a beginning and ours begun in 1923 with one of the leading maritime lawyers of the time, Erling Wikborg. Today, one hundred years on, we still have one of the industry's leading maritime law practices, with our experts travelling the globe dealing with collisions, groundings and cargo claims. However, in addition to inheriting this legacy from our forefathers, we now have professional spearheads in most business law areas.
Over the last 100 years, Wikborg Rein has gone from being a firm characterised by prominent individuals Erling Wikborg and, from 1947, Alex Rein to becoming a dedicated, diverse and rich "WE" of more than 350 employees in offices in Norway, London, Singapore and Shanghai. We are a firm rich in diversity, encompassing various backgrounds and perspectives including age, gender, sexual orientation and ethnicity with more than 25 nationalities represented.
The firm is now at a new defining moment.
In 2023, Wikborg Rein is an ambitious firm with great performance and power, and a team spirit that moves the company forward. Where it was previously about individuals, it is now about collective power, diversity and breadth. We work as a team, we succeed as a team, and it is in this community that competence, professional creativity, curiosity and dedication are the prerequisites that enable us to succeed. It is this big WE that takes us into the future.
Every day we assist local businesses that create value and drive Norway forward, across all industries and sectors. Around the world, we partner with international companies within our core areas such as shipping, offshore, energy and seafood. In the public sector, we work closely with the authorities that manage the values of the community and those that make Norway a respected international player. We are grateful for the trust that our customers show us. This trust means that our employees work on interesting and challenging matters that have significance far beyond the original timespan.
We are in an industry with great competition and with significant expectations from both clients and the society around us. We are aware of this. Expectations sharpen us and make us better. Expectations will always be a driving force behind our strategic priorities.
We have a carefully cultivated internal culture. The firm has made significant investments in defining communicating and honouring our values. We have a good basis for new ambitious goals in the years to come. Not only commercial, but also professional. We will maintain a motivating and engaging working environment for everyone who works with us. For the years to come, we will continue to work hard to attract and retain top talent because the ambitious power behind the company starts and stops with the people who work here; it springs from the curiosity, determination and dedication we all take into the work we do.
Wikborg Rein embarks on the 2023 centenary year with great faith in the future and enthusiasm for the next hundred years. A firm such as Wikborg Rein is not growing older with the years. On the contrary, we are growing younger. We have never been more innovative, progressive and diverse than we are right now. We are growing into the future. In 2023, we gather around a common slogan – "100 years young". Further developing Wikborg Rein, and administrate the basis we have created together, is a commitment we have to each other and to our clients and stakeholders. Then we must look ahead. In the future, we will use our story as a platform to become an even better company for the next 100 years.
The 100th anniversary is not only an occasion worth celebrating, but also a celebration of everything that is to come. After all, Wikborg Rein is "100 years young". And real dedication is a timeless resource.
Authors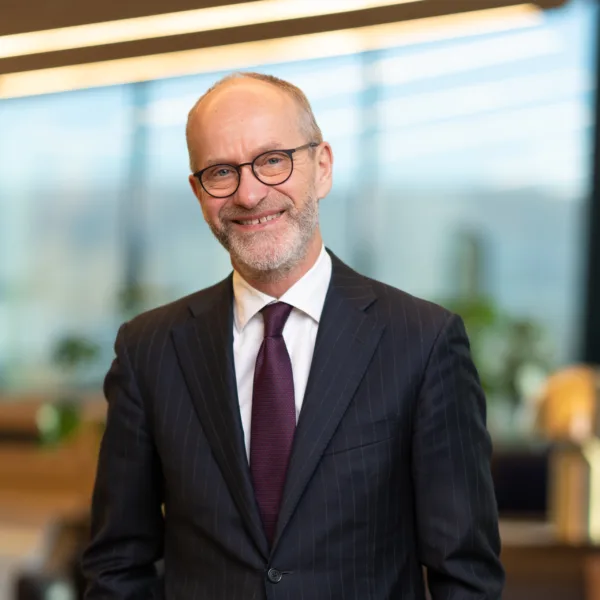 Finn Bjørnstad
Partner