About us
During times of immense turbulence and uncertainty, businesses face extraordinary challenges that require effective guidance and insight. That's why having exceptional advisors is crucial. Wikborg Rein is a leading full-service international law firm that operates at the forefront of this shifting landscape, offering unparalleled expertise and experience to supply the foundation for optimal solutions.
Our firm proudly celebrates its centennial anniversary, and we remain as ambitious as ever to make a significant impact and deliver exceptional value to our clients. We have a passionate team of professionals who operate across our offices in Oslo, Bergen, London, Shanghai, and Singapore, providing unparalleled support to businesses worldwide.
We advise national and international businesses in both the public and private sectors. Our combination of expertise, industry experience and commercial understanding enables us to solve challenges and develop new business opportunities for our clients.
We prioritise the use of digital tools and incorporate them into every job we undertake. We also focus on building strong relationships with our clients, suppliers and partners through collaboration and communication.
Throughout our 100 year history, we have gained a unique international experience and have been recognized as a top firm in leading international legal awards such as Chambers and Partners and Legal 500. Our purpose is to develop the best solutions and provide the best advice, today and in the future.
Board and Management:
Wikborg Rein is a private limited company with a board consisting of eight people, including three employee-elected representatives. The firm is headed by a Managing Partner.
Awards
2023
Top ranked Law Firm
Chambers and Partners Global
2023
Top Tier Firm
Legal 500
2023
Law firm of the Year Norway
Chambers and Partners Europe
2023
Top Tier Firm
IFLR1000
2023
The industry's preferred, ten years in a row
Universum, student
We are 100 years
In 1923, Erling Wikborg, a renowned maritime lawyer, placed a sign on the door of his new office located in Rådhusgaten in Oslo. 24 years later, Alex Rein joined as a partner in the firm. While the focus used to be on these two individuals, today the emphasis is on the collective strength, diversity, and scope of the entire firm. In 2023, we gather under the shared slogan of "100 Years Young".
Read our articles about Wikborg Rein
With 17 new lawyers joining our London Office, we are expanding our English law capability for international dispute resolution and financing projects.
Wikborg Rein receives strong feedback in Prospera's annual survey, where key purchasers of legal services rank the country's leading law firms.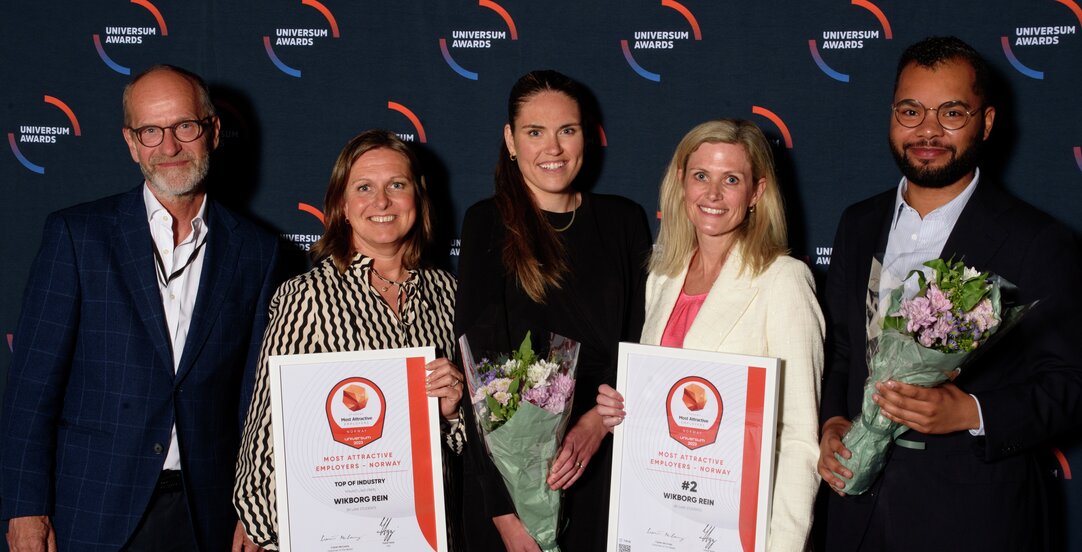 For ten years in a row, law students have ranked Wikborg Rein as the preferred law firm to work for, making it the most attractive employer in the industry.