Our history: 100 years in the service of clients
In 1923, Erling Wikborg, a renowned maritime lawyer, placed a sign on the door of his new office located in Rådhusgaten in Oslo. 24 years later, Alex Rein joined as a partner in the firm. While the focus used to be on these two individuals, today the emphasis is on the collective strength, diversity, and scope of the entire firm. In 2023, we gather under the shared slogan of "100 Years Young".
To continue to develop Wikborg Rein, improving on the solid foundations we have built together, is a duty we owe to each other and to our clients and collaborators. This means we have to look ahead. And as we go forward, we will use our history as a platform in order to become an even better firm during the next 100 years. Read more about the slogan for our anniversary, ""Wikborg Rein 100 years young", here.
1923
The firm was established by Erling Wikborg
Initially, the firm specialised in maritime law and maritime insurance matters for major international shipping and insurance companies. This was the industry where Norwegian players competed on a global basis, and the Norwegian insurers were and are among the firm's major clients
1947
Alex Rein becomes a partner
1956
Wikborg Rein opens an office in the USA, as the first European law firm
1965
Wikborg Rein establishes an office in Japan, becoming the first foreign law firm with an office there
The firm's focus is expanded to include shipbuilding and the purchase and sale of ship
1971
Wikborg Rein opens an office in Rotterdam, the world's largest port
1978
Wikborg Rein establishes an office in Bergen
1987
Wikborg Rein opens an office in London, largely built on financing assignments and the purchase and sale of ships
The firm adds a stock market and securities market practice to it's offering to maximize the development of the Norwegian stock and derivative market. The firm also plays a significant role in securities trading, mergers and acquisitions, both for national and major international operators
2000
Asia becomes an increasingly important market, and Wikborg Rein opens an office in Singapore
2002
Two years after establishing an office in Singapore we also open an office in Shanghai
2011
Wikborg Rein is named Asia's fastest-growing law firm

Wikborg Rein establishes a presence in Brazil
Susanne Munch Thore becomes Managing Partner, and we are therefore the first among the largest law firms in Norway with a female Managing Partner
Wikborg Rein is named Asia's best maritime law firm by Lloyd's List, the world's leading shipping newspaper
2017-2018
Our gas team wins the largest arbitration case in history on behalf of Naftogaz
2022
For the ninth year in a row, Wikborg Rein has been named the industry's most attractive employer in Universum's student survey
Chambers and Partners names Wikborg Rein "Law Firm of the Year 2022" in Norway
2023
Wikborg Rein turns 100 years old
We now have offices in Oslo, Bergen, London, Singapore and Shanghai, and we count more than 350 employees and 23 nationalities in total
Since our founding, we have grown significantly and now assist clients from all over the globe with enterprises in all corners of the world. Many of our employees have worked throughout our international offices, giving us an international cultural understanding and a team of employees who collectively speak all the major world languages
Read our articles about Wikborg Rein
Wikborg Rein receives strong feedback in Prospera's annual survey, where key purchasers of legal services rank the country's leading law firms.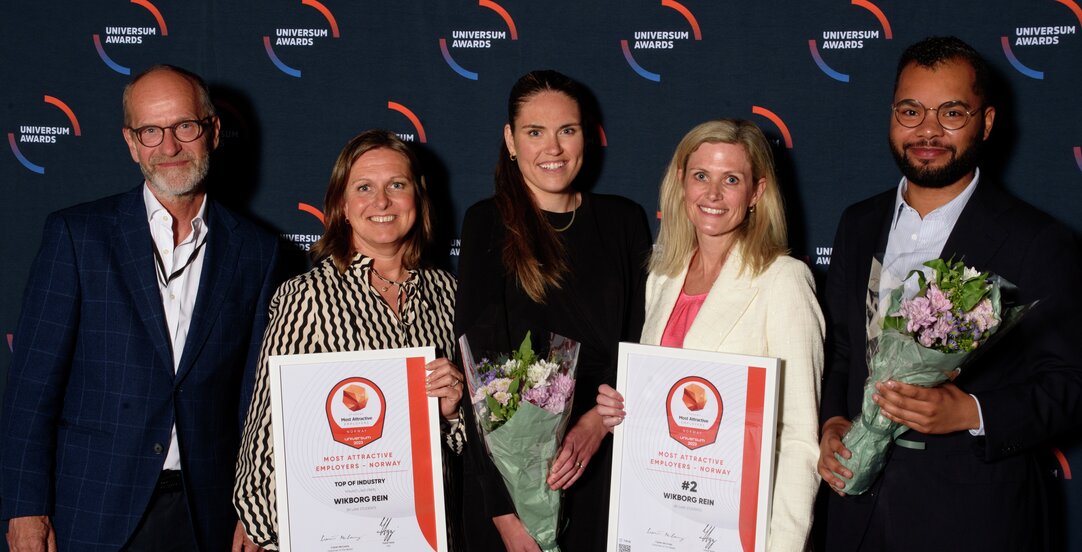 For ten years in a row, law students have ranked Wikborg Rein as the preferred law firm to work for, making it the most attractive employer in the industry.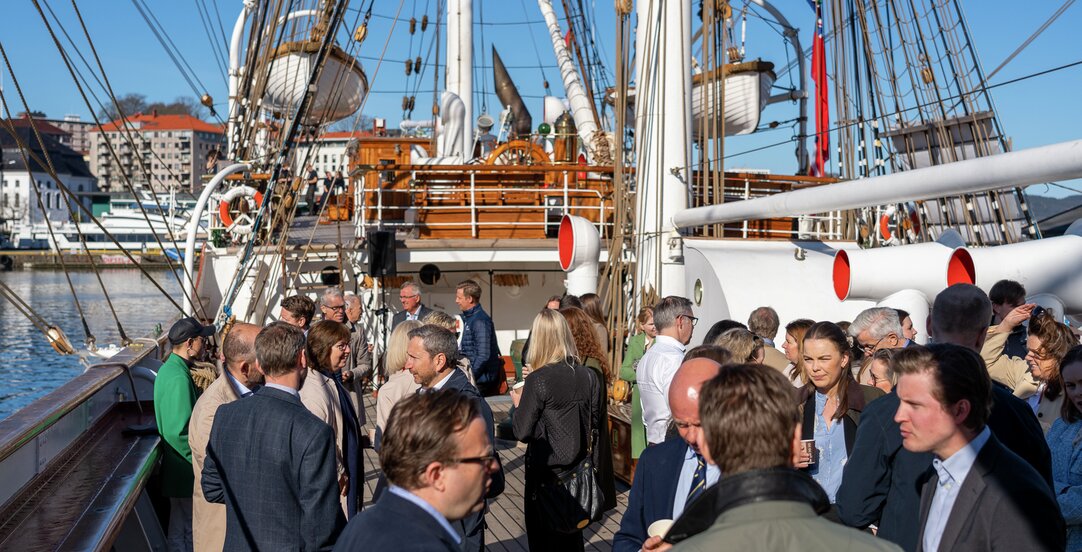 This week, during One Ocean Week, the main focus has been on sustainable use of the ocean and many people have travelled to Bergen to attend important conferences.