Competition Law
We have a strong team of lawyers with extensive expertise in competition law, public procurement, state aid, and EU/EEA law. These are highly demanding areas of law, which have a significant impact on both the private and public sectors.
Our team of lawyers work with each of these areas of law on a daily basis, and has the experience, competence and capacity to handle any type of case.
The competition rules are in a constant state of development, and are often applied strictly by both national and supra-national competition authorities. Many companies experience that authorities have an increasing focus on how markets work, as well as how competition is affected by merger activity and as a result of different forms of cooperation. This is the reason that many companies rely on our competition team, to ensure that their activities are carried out within the framework of the competition law rules.
Our competition lawyers handle cases before the Norwegian and international competition authorities and courts. In addition to their experience as lawyers, our team can draw on their experience from leading positions in the Norwegian Competition Authority, the EFTA Surveillance Authority, the UK Competition and Markets Authority, the European Commission, international law firms in London and Brussels, the Norwegian National Authority for the Investigation and Prosecution of Economic and Environmental Crime, and from both the Norwegian courts and the EFTA Court.

We offer
Legal and strategic advice in all types of cases, including the following:
Assisting with the competition law aspects of acquisitions, mergers, the establishment of joint ventures and other forms of transactions, including the notification of transactions to the Norwegian Competition Authority, the European Commission and/or other international competition authorities
Assisting with the drafting and review of distribution agreements, licence agreements and other forms of cooperation, so that they do not come into conflict with the competition law rules on the prohibition of anti-competitive agreements
Guiding companies being investigated for unlawful cooperation – for example market sharing, price fixing or bid rigging – through the investigation process, from dawn raids or a leniency application to appeals and follow-on damages litigation
Assessing the terms of exclusivity agreements, rebate agreements, refusals to supply or other behaviour that might lead to a company abusing a dominant position, as well as advising (dominant) companies as to how they can best adapt to the competition rules. Our team also provides assistance to companies in connection with complaints submitted to national and international competition authorities regarding abuses committed by dominant players
The development of internal guidelines, compliance materials and routines to help ensure that companies avoid unintentionally breaching the competition law rules, as well as to provide guidance as to how companies should conduct themselves in case they become involved in an investigation
Global Competition Review
Our competition team is ranked in the "Elite" category in Global Competition Review's 2023 edition of GCR 100.
Awards
2023
Tier 1
Legal 500 – EU and Competition
Read our articles on Competition Law
We have assisted DIF Capital Partners (via its DIF Infrastructure VII Fund) and EDF Invest (the investment arm of the EDF Group in real assets) with entering into a definitive agreement to acquire Fjord1, the largest owner and operator of ferries in Norway. Subject to closing of the transaction, Fjord1 will be acquired from Vision Ridge Partners and Havila Holding. Vision Ridge and Havila Holding have been investors in Fjord1 since 2019 and 2011, respectively.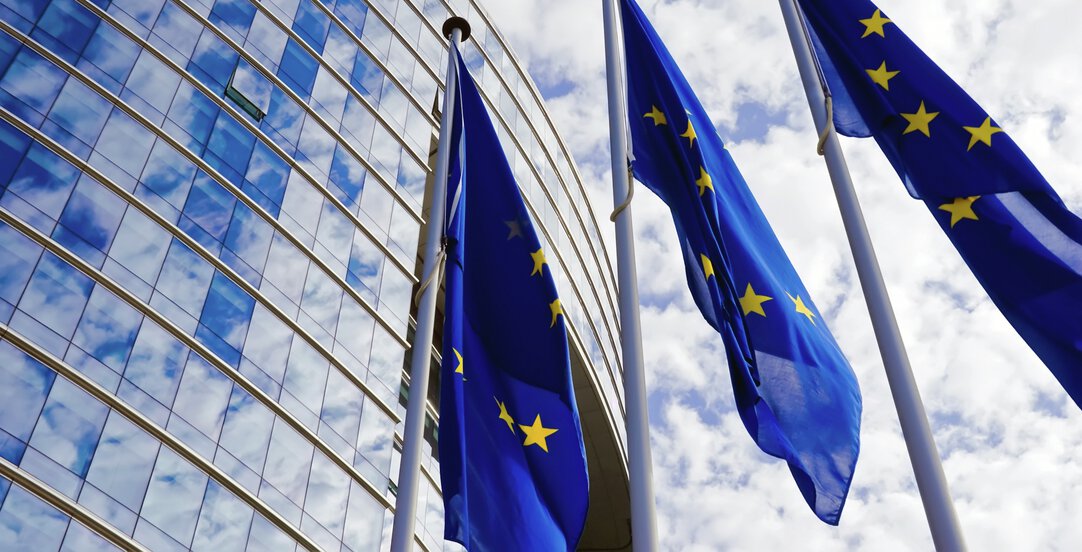 The European Commission (the "Commission") has decided not to extend the EU legal framework which exempts specific liner shipping consortia from the EU antitrust rules (the Consortia Block Exemption Regulation or the "CBER"). The CBER has historically permitted shipping lines, under certain conditions, to enter into cooperation agreements to provide joint cargo services, also known as "consortia".
In most instances, only transactions with an EU dimension - that is transactions where the parties involved exceed certain turnover thresholds - qualify for review by the European Commission ("the Commission") under the EU Merger Regulation ("the EUMR"). However one mechanism, found in Article 22 EUMR, allows one or more Member States to request the Commission to examine, on behalf of those Member States, any concentration that does not have an EU dimension but affects trade between Member States and threatens to significantly affect competition within the territory of the Member State(s) making the request.