Sustainability in Wikborg Rein
Sustainability and social responsibility are critical to Wikborg Rein's future success and reputation as a leading law firm and an attractive employer. Over the years, in support of our commitment to contribute to the sustainable development of society, the firm has supported various humanitarian and emergency aid organisations, rights organisations, individuals, and companies in need, through financial or pro-bono legal assistance.
Our internal ethical guidelines
Over the past century, Wikborg Rein has provided support to Norwegian and international companies worldwide, establishing itself as one of Norway's largest and most prominent law firms. This success brings with it significant responsibility. With our headquarters in Norway, and offices in London, Singapore and Shanghai, it is imperative that we adhere to the applicable laws and regulations governing solicitors and our workforce in each location.

We strive to foster an inclusive and diverse environment where all employees can thrive and contribute their best, while maintaining a strong focus on delivering high-quality work and achieving our organizational goals. We are committed to incorporating Environmental, Social, and Governance (ESG) factors into our operations, promoting responsible and sustainable decision-making that benefits our stakeholders and the wider community.
Our firm's internal guidelines are designed to promote a culture of integrity, collaboration, and excellence. These guidelines outline our expectations for ethical conduct, respect for colleagues and clients, and adherence to relevant laws and regulations.
External complaints
In the event of a complaint in respect of the legal services or the fee charged, Wikborg Rein kindly requests that this first be discussed with one of its lawyers, preferably the partner or lawyer in charge for the assignment. Alternatively, complaints may be submitted to the Norwegian Bar Association's Disciplinary Body (Norwegian).

Wikborg Rein's Sustainability Report
The sustainability report gives an insight into how we work with sustainability, what our material topics are, and how we have worked over the past year to reduce our footprint and contribute to the green shift together with our clients.
UN Global Compact
In 2020, the firm signed an agreement with UN Global Compact (UNGC), committing to delivering sustainability principles and implementing measures that support the UN's sustainability goals.
3.5 %
absence due to illness
40 %
goal of both genders represented in partner appointments
Our work in social responsibility has taken a number of forms over the years. The main goal has always been to support people in need via skilled organisations, for example with financial support or through pro-bono legal assistance.
Social responsibility
We believe in making a positive impact on the society around us. To achieve this, we have a pro-bono scheme where our lawyers provide free legal assistance to individuals, companies and associations. Additionally, we support several good initiatives with both pro-bono and financial support, including : Norwegian Helsinki Committee, Stine Sofie's Foundation, and One Ocean Expedition. You can learn more about these three partners here.
Legal experts on sustainability, environment and climate
Sustainability is a vital and strategic area of focus for Wikborg Rein. We have a dedicated team solely focused on sustainability initiatives, in addition to integrating sustainability into all of our professional areas.
Read our articles about Wikborg Rein
With 17 new lawyers joining our London Office, we are expanding our English law capability for international dispute resolution and financing projects.
Wikborg Rein receives strong feedback in Prospera's annual survey, where key purchasers of legal services rank the country's leading law firms.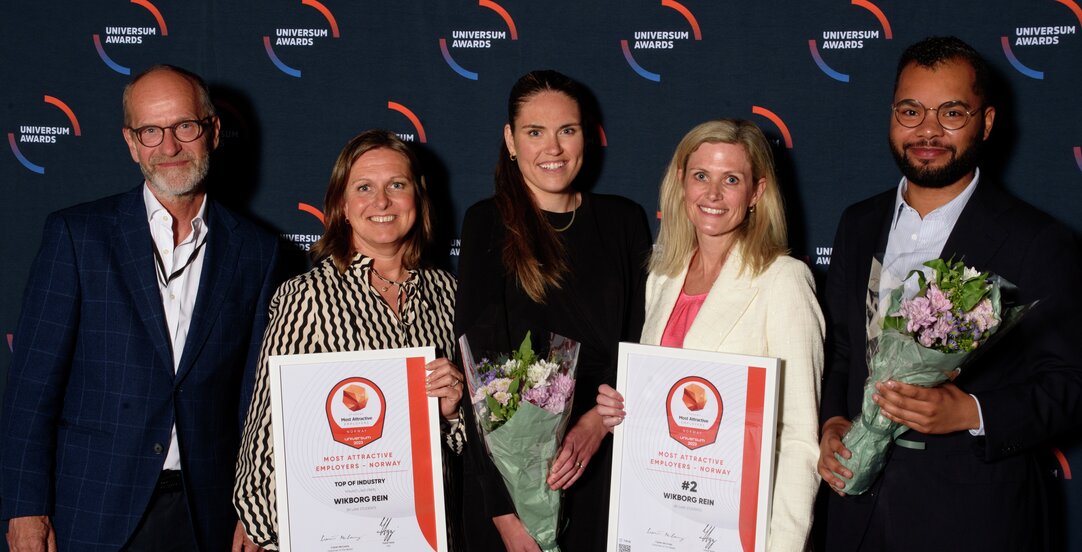 For ten years in a row, law students have ranked Wikborg Rein as the preferred law firm to work for, making it the most attractive employer in the industry.