Dag Mjaaland in memoriam
29/11/2022
We are sad to convey that our dear colleague Dag Mjaaland passed away suddenly and unexpectedly on 15 November, 67 years old. Dag had been with Wikborg Rein since 1997, and was a partner in the firm since 1999.
Dag graduated from the University of Oslo law school in 1982, where he also worked as a research assistant. Before studying law he had completed the Norwegian Armed Forces Russian language course and a university degree in Russian, something which would greatly influence his later life and career.
Before joining Wikborg Rein, Dag enjoyed a stellar career in the Norwegian Ministry of Foreign Affairs. He rose to deputy head of the Legal Affairs Department, and participated in the nationally important Barents Sea boundary negotiations with the Soviet Union (and later Russia). He was also posted abroad, to the Norwegian United Nations delegation in New York and the embassy in Dar es Salaam.
In 1997, Dag started as an associate in Wikborg Rein. Dag's considerable international experience and interests fitted very well with Wikborg Rein's ambitions to continue to attract foreign clients and expand our footprint abroad. He rapidly gained a reputation as a highly analytic and hardworking lawyer, with a special talent for large and complex cases.
During the 2000s', Dag with the firm's solid backing built a world class practice within disputes and other work related to contracts for the sale of natural gas. With the Norwegian continental shelf being a key source of natural gas for the European continent, Norway and Norwegian gas exporters became an important target for European buyers wishing to challenge the then current tariff regime. They found expert assistance with Dag and his team, who pleaded a large number of price revision cases at home and abroad with successful outcomes. The biggest challenges, however, came when the focus of the importers turned to the Russian gas supply. Dag and his team were the obvious choice to lead the work for the Ukrainian state gas company Naftogaz in various disputes with Russia's Gazprom in the years after the Majdan-revolution in 2014. Gazprom's claims, which ran to tens of billions US dollars, were dismissed, and Gazprom was ordered to pay an almost equally significant amount in compensation to Naftogaz in what was probably the highest valued commercial arbitration in history. Dag continued to represent Naftogaz to the very end, and not least through the dark days after Russia's unprovoked attack on Ukraine in February this year.
Dag was held in the highest regard by his colleagues in Wikborg Rein. He brought with him the career diplomat's impeccable manners and dress code, but also the broad knowledge base and interest in society. You never finished a conversation with Dag without having learnt something or been given something to reflect upon. Beneath a formal and correct appearance, Dag was full of fun and wit, and you often heard his characteristic laugh in the Wikborg Rein cafeteria.
We were fortunate enough to be allowed to borrow Dag for long days of service for the firm and our clients, but those closest to him were his immediate family: his wife Kari and no least the children Elisabeth and Wilhelm of whom he was immensely (and vocally) proud. We offer our heartfelt thanks in deep respect for Dag's life and work, and our warmest thoughts and love go to Dag's closest family and friends.
Authors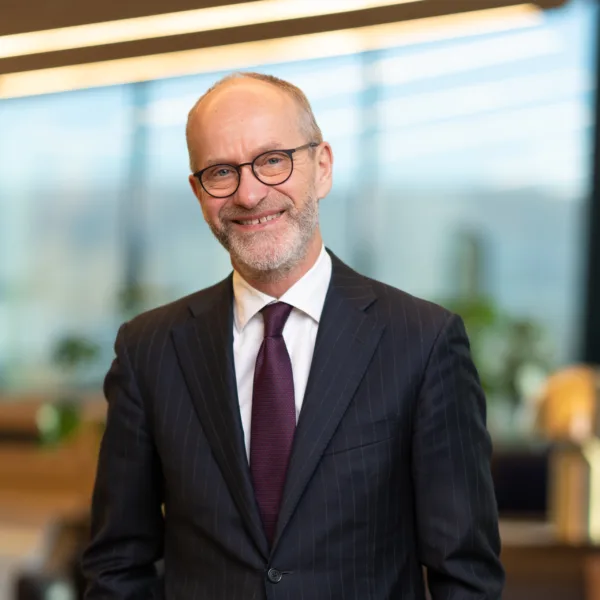 Finn Bjørnstad
Partner