Financing
Our finance team boasts highly skilled and experienced specialists who provide industry-leading advice on various types of financing, including acquisition, project, and general company financing, as well as refinancing and restructuring.
We offer guidance on transactions and top-level regulation to Norwegian and foreign investment banks, financial institutions, loan funds, Norwegian and foreign private equity companies and their portfolio companies, investors, and other market participants in connection with the structuring, negotiation, documentation, and implementation of financing transactions.
Our team specialises in all types of transaction and financing structures used in such cases, including various forms of bank financing, "direct lending" and bond financing (ranging from super senior and senior secured to second lien, mezzanine, PIK loans, convertibles and various forms of hybrid capital).
We are recognised as a leading provider of financing advice in the Norwegian market and remain up-to-date with the latest trends in financing. Our team possesses unparalleled knowledge of the legal aspects of transactions while maintaining a solid understanding of the commercial aspects of agreements.
We offer
Acquisitions and "delivered finance"
Asset financing, including financing of property, ships, oil and gas and renewable energy
Project financing
Corporate and investment grade lending
Leasing financing and customer receivables financing
Direct lending
Bond issuance
Export financing
ESG-related financing and green financing
Public-to-private transactions and IPO financing
Restructuring
Contacts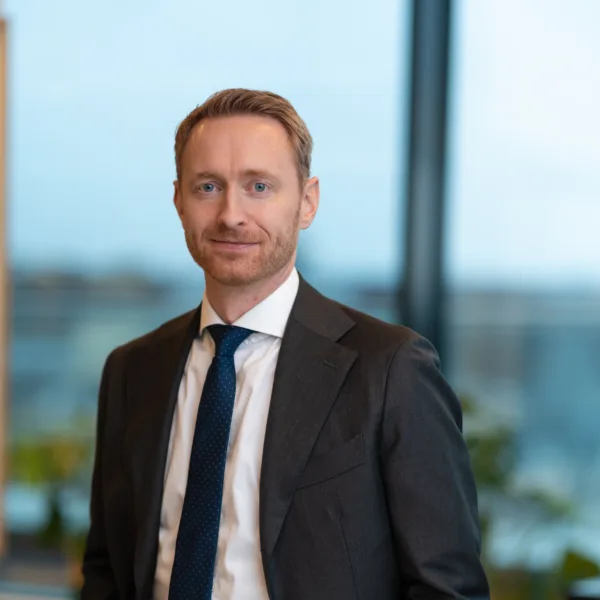 Partner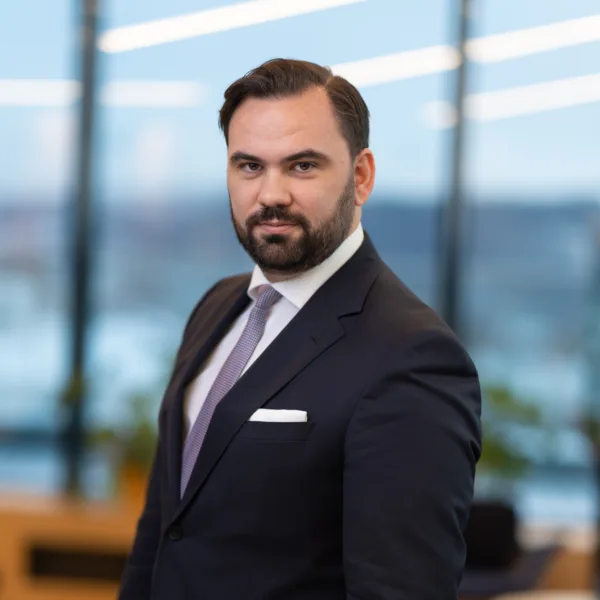 Partner
2023
Edda Wind ASA
Undisclosed

Wikborg Rein assisted Crédit Agricole Corporate and Investment Bank as agent with the financing of Edda Wind ASA, a Norwegian offshore wind farm service vessel provider, with the financing of three vessels currently under construction.

The transaction team has consisted of Lars-Erik Østerbø, Ellen Margrethe Lien, Nikhil Datta and Jonathan Christopher Page.

2022
NES Fircroft Bondco AS
USD 450m

Wikborg Rein acted as lead counsel to Pareto Securities AS and ABG Sundal Collier ASA as joint lead managers in connection with the issuance of a USD 450 million senior secured sustainability-linked bond with NES Fircroft Bondco AS as issuer. The net proceeds from the bond issue was used to refinance existing debt of the group and for general corporate purposes. The bonds were issued with an initial issue amount of USD 300 million on 14 September 2022. Wikborg Rein also acted as local counsel to HSBC as agent under a revolving credit facility ranking super senior.

The transaction team has consisted of Stian Tande Mortensen, Stine H. Barstad and Nicolas Hjermind.

2022
LogCap Holding AS
Undisclosed

Wikborg Rein acted as lead counsel to DNB Bank ASA as arranger, agent and lender, in connection with a loan facility to finance the acquisition of 25 property companies and a total of 28 properties in Norway, valued at NOK 4,3 billion. The facility is secured and all 25 target companies acceded as guarantors and granted security in favour of DNB on closing, which included associated financial assistance procedures for all such target companies.

The transaction team has consisted of Johan Rasmussen, Andreas Kjensli Lund, Madeleine Finstad and Nicolas Hjermind.

2021
Salmon Evolution ASA
Undisclosed

Wikborg Rein assisted Nordea Bank Abp, filial i Norge, as agent, with the financing of an innovative land-based fish-farming facility currently under construction by Salmon Evolution ASA. The facility consisted of an ECA-backed construction loan facility and long-term financing. In addition to being a technologically innovative project in a new market segment in Norway, this project was also the first time the Norwegian ECA Eksfin participated in the financing of a land-based fish-farming facility in Norway.

The transaction team has consisted of Lars-Erik Østerbø and Madeleine Finstad.

2021
Jordane Investments AS
Undisclosed

Wikborg Rein assisted DNB Bank ASA as arranger, agent and original lender and Swedbank AB (publ) as arranger and original lender in connection with a term and revolving facilities agreement to Jordanes Investments AS for the purpose of refinance its existing debt.

The transaction team has consisted of Alexander W. Owesen, Andreas Kjensli Lund, Thea Midby and Hermann Rhodén.
Read more articles on Financing
On June 1, 2023, certain amendments are being made to the Market Abuse Regulation ("MAR") as implemented in Norway. The amendments are caused by the enactment of the EU SME Growth Market Regulation (2019/2115).
On Friday 31 March, the Government submitted a bill proposing amendments to the Norwegian Security Act. The proposed changes may mean that far more transactions will be subject to FDI screening, and changes in the procedural rules may have a major impact on deals, not least with respect to deal timetable.
It is with great pleasure we can announce that we have again been top ranked in the annual guide Chambers Global 2023.