One Ocean Week in Bergen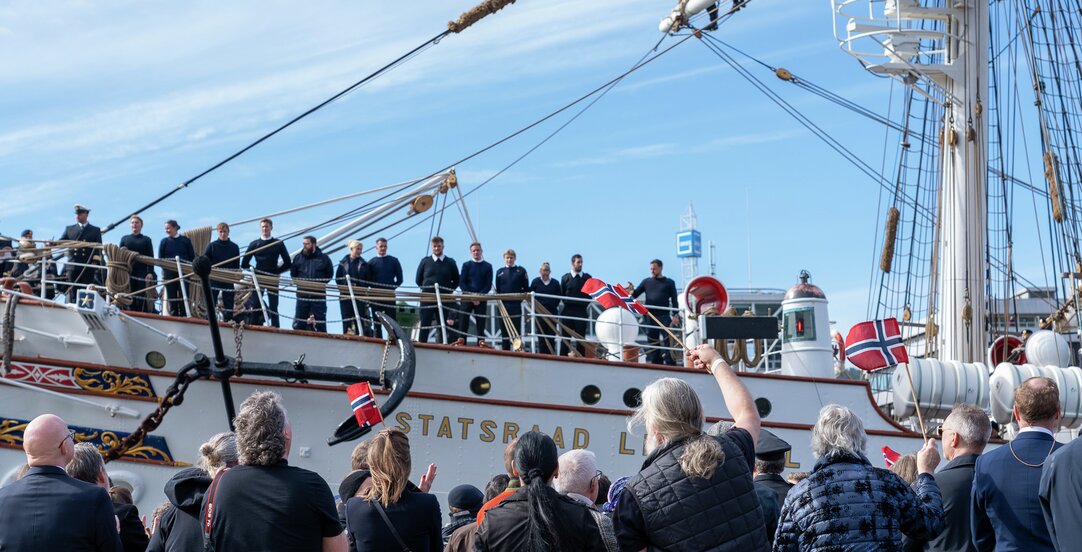 18/04/2023
On 15 April Statsraad Lehmkuhl finally returned to its hometown Bergen.
Wikborg Rein is a proud sponsor of One Ocean Expedition, where the aim has been to share knowledge and raise awareness about the importance of the ocean for our common, sustainable future. The One Ocean Expedition started in 2021 when the ship set sail from Arendal, and it has been on a twenty month long circumnavigation of the globe. The end of the expedition and the return to Bergen marked the beginning of One Ocean Week. One Ocean Week will continue to raise awareness of sustainable use of the ocean, and there will be many interesting conferences, meetings, worskhops and activities in Bergen all week.
The sun was shining, people had gathered on Bryggen and everyone were excited to see Statsraad Lehmkuhl return to its homeport. A studio was placed on Bryggen where people that have been involved in the expedition was interviewed, such as the director of Statsraad Lehmkuhl, Haakon Vatle and professors from the University of Bergen. The Mayor of Bergen, Linn Kristin Engø, was also present and she spoke about how Statsraad Lehmkuhl has a special place in the heart of the people living in Bergen and how we have all missed her while she has been away. From the studio on Bryggen the people of Bergen got to follow the ship from a livestream until it finally arrived.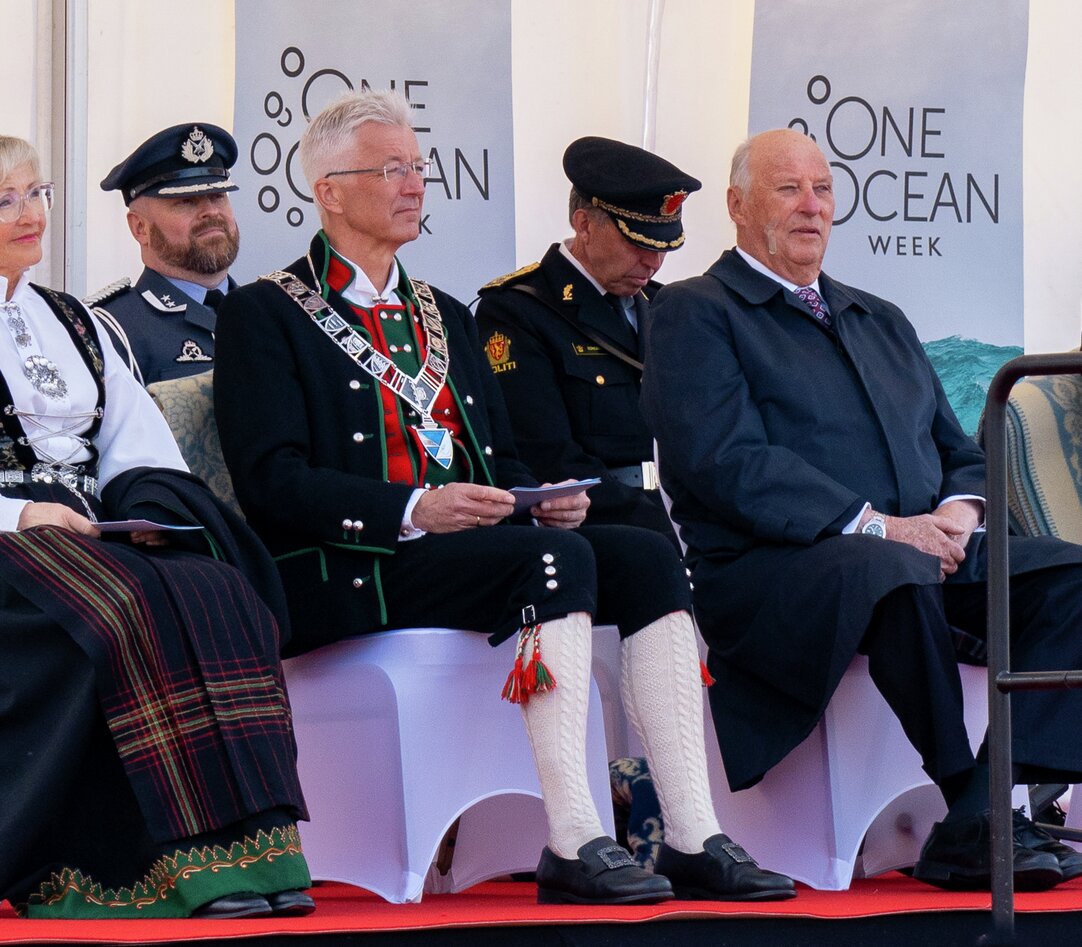 It was a very special Saturday morning and even His Majesty King Harald was present to honour the homecoming.
Four of our employees, Jan Erik Clausen, Heidi Skuterud, Øyvind Axe and Grunde Bruland, was invited to the reception that was held after the ship had arrived. The reception was held at historical Håkonshallen.
We very much look forward to more exciting events in Bergen this week!