Women in law series: Eleanor Midwinter
09/03/2022
In celebration of the International Women's Day on March 8th we've asked some of our female lawyers from across our international offices what it's like being a woman in law today. Read our last interview with Eleanor Midwinter.
London 08.03.2022: Eleanor Midwinter is a partner at Wikborg Rein's London office. She works for companies operating within international trade, physical commodities, shipbuilding, dry shipping and marine insurance. Eleanor is listed as a Next Generation Partner within Shipping and Commodities Disputes in Legal 500 and Up and Coming within Commodities Dispute in Chambers & Partners.
What is it like being a female lawyer today?
"It depends on where you are, what you are doing and who you are. For me, the work of being a lawyer today has been more influenced by technology than anything else. While we have the challenge of the 'always on' approach, we also have incredible data and communication tools that didn't exist when I started in law. The part of my job that I enjoy the most is working with our junior lawyers. Each year I get to see their fresh ideas and perspectives. No doubt I learn as much from our trainees as they do from me."
Can you think of a story from your studies or career where being a woman either benefited you or posed a challenge?
"It is difficult to answer this question without touching on uncomfortable topics. As a woman I have experienced and seen harassment. For me the worst part was that some of the individuals involved seemed to be promoted rather than punished by the system. Has that actually in the end prevented my success in law? Not in the direct sense that any individual prevented my progression, but it did cause me to consider quitting altogether, and I know many women who did quit. Given how much I enjoy my work as a lawyer, and the great team I have found at WR, I am glad that I decided to stay in this industry."
What is your number one advice for other female lawyers?
"One day I was talking to my brother about good days and bad days. We were talking about pitches we had made and lost. He was thrilled because he had 'won' 3/10 pitches that month. At that moment, I realised that in my brain, I would characterise the same result as having lost 7/10 pitches. Once I changed that mindset, it really helped my confidence in marketing, and I have found it easier to pick up the phone and ask for work.
It is so important to remember that being a successful lawyer means being a salesperson, both within the firm and with clients. That isn't something that most of us have trained for. When you see a great presentation, just know that the person giving it almost certainly did hours of prep and practice, no matter how natural it seems! Likewise, remember that many people who seem like natural rainmakers have had help either in taking on an existing client, or doing a successful secondment which led to strong contacts, or just being on the right case at the right time."
Authors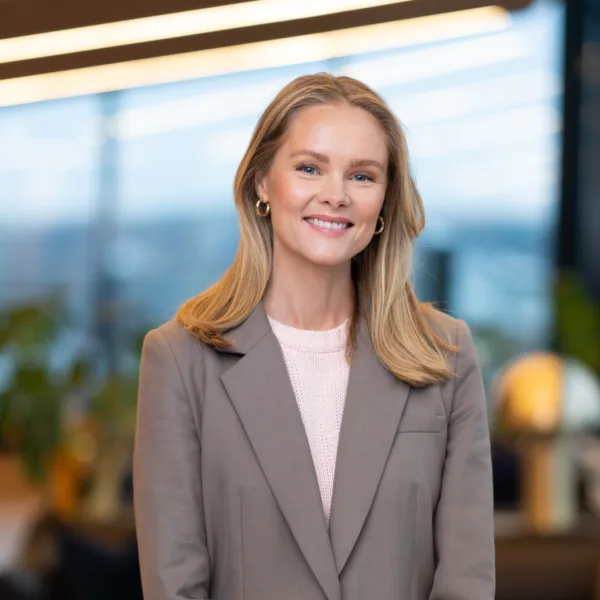 Marie Roksund
Head of Marketing and Communications