Ten years as the industry´s most attractive employer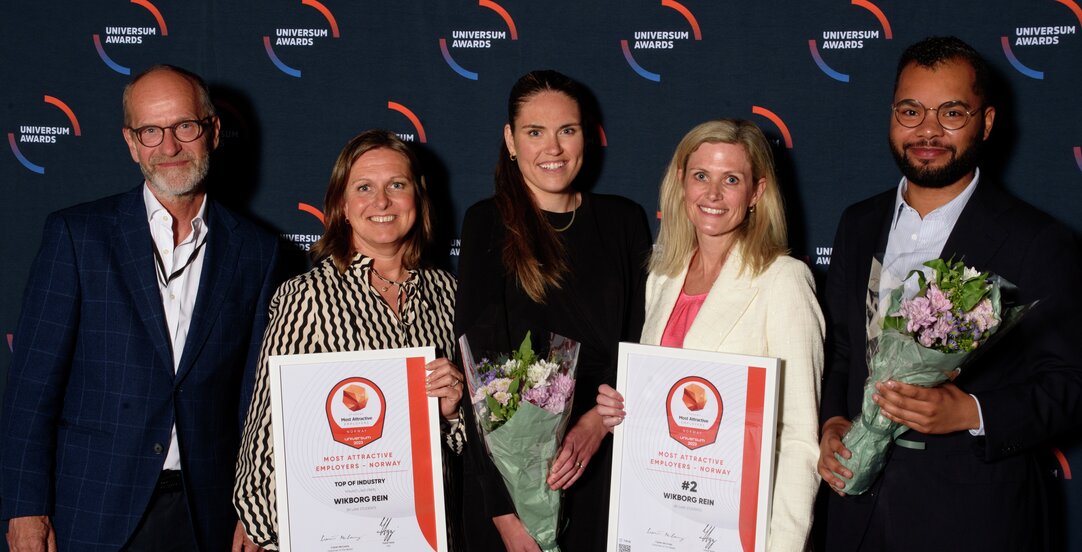 24/05/2023
For ten years in a row, law students have ranked Wikborg Rein as the preferred law firm to work for, making it the most attractive employer in the industry.
The annual Universum student survey was conducted this year with 417 law students evaluating employers. 17.2 percent of them considered Wikborg Rein to be the most appealing employer. In response to questions about their dream employer, Wikborg Rein secured the second position overall and ranked first among law firms.
Managing Partner Finn Bjørnstad emphasizes the importance of being attractive to the country's top law students.

"There is fierce competition for talent, and we hold this ranking in high regard. It's particularly exciting to win for the tenth consecutive time this year as we celebrate our 100th anniversary. I would like to take this opportunity to thank all the law students for the trust they have placed in us over the years," says Bjørnstad.
"In our efforts to further develop Wikborg Rein and uphold the foundation we have built together, we have a commitment to each other and to our clients and partners," recently wrote Bjørnstad in a summary related to our 100th anniversary. "This certainly applies to our student-related activities as well. Our dedicated employees constantly work to ensure that the experience law students have of us as a law firm is the best possible. However, topping this ranking once again is by no means a given. At Wikborg Rein, we hold professional standards very high, and naturally, we strive for a workplace characterized by unity, commitment, and pleasant colleagues."
Recruitment Partner Jørgen Vangsnes is delighted with the ranking but also emphasizes the need to look ahead. "These results don't come by themselves. We will continue to work hard to deliver top-tier legal quality combined with a high degree of well-being and collaboration every single day. But we also have a lot to accomplish and many plans for the future," says Vangsnes.
As a specialist in civil litigation, Vangsnes is pleased to prioritize work on student-oriented activities. For instance, last winter, he was present at the Career Days fair, and he also regularly provides exam-oriented lectures at the University of Oslo.
"It's inspiring to meet talented and passionate students who are dedicated to the field of law, and it's satisfying to see many of them again as trainees and associates within our firm," says Vangsnes.
Head of People & Culture, Cecilia Mathisen, also has a reason to smile a little extra today. "The competition for candidates is fierce, and we are aware that both current and future graduates have high expectations for potential employers, especially when it comes to factors such as diversity and sustainability. Therefore, we are pleased when those who join us challenge us in these areas, whether they are trainees or young employees. I'm confident that it contributes to making our firm even better," emphasizes Mathisen.