Four new partners from 2023
11/12/2022
We are pleased to announce that Tine Elisabeth Vigmostad, Elise Johansen, Preben Milde Thorbjørnsen and Andreas K. Lund have been appointed partners in Wikborg Rein from 1. January 2023.
Managing Partner Finn Bjørnstad warmly welcome them all to the partnership.
– Tine Elisabeth Vigmostad has established herself as one of Norway's leading experts in sanctions, and has since last year been head of our Sanctions Team, which has been in great demand, not least in the wake of Russia's invasion of Ukraine. I am impressed by how the team, with Tine at the helm, in a short amount of time have delivered first-class services in this complex field where things are constantly changing", says Bjørnstad.
– Besides being an extremely skilled lawyer, Elise Johansen is also a Professor at the University of Tromsø, and a sought-after lecturer in Sustainability and Restructuring. We are very pleased with her communication skills, both externally and internally. In a short time, Elise has established herself within sustainability and climate and will play an absolutely central role in our investment in this area in the years to come, says Bjørnstad.
– Preben Milde Thorbjørnsen is one of the most talented young Competition Law lawyers in the country. Our Competition and Procurement Law practice has done incredibly well in recent years and Preben has contributed a lot to the growth that we have had. He is professionally strong, gives practical and sound advice on a very complicated area of law and has the best relationship with our clients. With Preben's promotion, we now have three Partners and two Specialist Counsels within competition law, thereby consolidating our position as one of the best law firms in this area, says Head of the Competition and Procurement team, Mads Magnussen.
– With Andreas K. Lund as a Partner, we strengthen our already strong Financing team with a highly competent and hard-working financing lawyer who covers both banking and bond loans. Andreas has worked with many of the largest and most complex financings in the Norwegian market in recent years. He is very well liked and enjoys great respect from both colleagues and clients, and it will be a real pleasure to have Andreas as a Partner in our team, says head of the firm's Corporate, Finance and Tax practice, Ole Henrik Wille.
Authors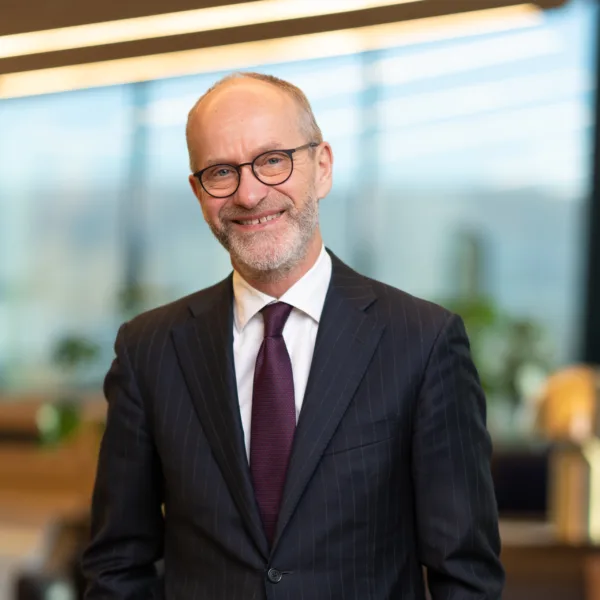 Finn Bjørnstad
Partner