Shipping Boom on the Norwegian stock market
13.12.2021
After a period of strong headwinds, the shipping industry sets course for historic annual results. High demand for goods combined with a lack of supply and a lean world fleet has driven freight rates and shipping shares through the roof.
After last year's decline in the market, analysis now shows a historic growth in the maritime freight market. Last year's negative trend in demand for tonnage has been turned upside down but not everyone is on board – it is first and foremost the segment for container freight that has gained momentum, with the market for break-bulk following in its wake.
MPC-stock surge on Oslo Børs
The Oslo Stock Exchange, part of the Euronext Group, is world leading in the energy, shipping and seafood sectors. It operates the regulated markets for securities trading in Norway, the Oslo Børs main board and Oslo Expand, as well as the multilateral trading facility Euronext Growth. The marketplaces operated by the Oslo Stock Exchange are part of the Norwegian maritime cluster with access to domestic and international investors, investment banks with industry focus, seasoned legal advisors and a highly competent research community, as well as efficient settlement, listing and admission processes and trading systems.
Amongst the top 20 winners on the Norwegian stock market so far this year, we find the shipping companies MPC Container Ships, Jinhui Shipping and Transportation, Awilco LNG, Belships, Wilson, Golden Ocean Group and 2020 Bulkers.
The freight boom has led to soaring share prices in the Norwegian stock market for shipping companies in general and for the container freight industry especially. MPC Container Ships (MPC) is being referred to as the "stock rocket" of the year on the Oslo Stock Exchange. MPC has also strengthened its position in the market by the new NOK 1.8 billion acquisition of Songa Container, expanding its fleet from 64 to 75 feeder ships. Commenting on the market in an interview with the Norwegian financial website E24, MPC's Constantin Baack said he believed that they would see a quick return on their new acquisition and expressed strong optimism for the year to come.
MPC assumes a gross operating profit of over USD 350 million next year, equivalent to around NOK 3 billion, an increase from the approximate NOK 170 to 180 million this year.
Looking at recent listings, we find the listing of Western Bulk Chartering's shares on Euronext Growth, having its first day of trading on 20 September 2021. On completing the issue for new shares, Western Bulk Chartering experienced an overwhelming interest and felt it necessary to cut the subscription period. The investors at Arctic Securities and DNB Markets completed the issue of NOK 130 million in just a few hours.
A market for all
Both professional and retail investors are loading up with container shares. MPC, the only pure container company on the Oslo Stock Exchange, also attracts many Norwegian retail investors.
For dry-bulk on the Oslo Stock Exchange, we saw companies like 2020 Bulkers Ltd. reaching its all-time high in mid-August 2021, nearly three times the market cap compared to the same time last year. Similarly, Golden Ocean Group reached an all-time high in the beginning of September of this year, well over three times the market cap of the same time last year.
Main requirements for primary listing and key differences
Euronext Growth
Euronext Expand
("Regulated markets")

Oslo Børs
("Regulated markets")

Market capitalisation

EUR 2.5 million "available for trading"

NOK 8 million

NOK 300 million

Market value per share

NOK 1

NOK 10

NOK 10

Free float

15% public distribution

25% public distribution

25% public distribution

Number of shareholders

30 (value of >NOK 5,000)

100 (value of >NOK 10,000)

500 (value of >NOK 10,000)

Existence and
operational history

–

–

3 years

Historical financial
information

• Annual reports for the last 2 years
• Interim report if >9 months
since last balance sheet date

• At least one annual or interim report (IFRS/IAS)
• Interim report if >9 months since last balance sheet date

• Annual reports for the last 3 years (IFRS)
• Interim report if >9 months since last balance sheet date

Liquidity

Sufficient liquidity for the last 12 months or plan to achieve sufficient liquidity

Sufficient liquidity for at least 12 months

Sufficient liquidity for at least 12 months

Main document to be prepared

Information document

Prospectus

Prospectus

Due dilligence

Independent DD advisors, with some exemptions

Independent DD advisors

Independent DD advisors

Norwegian Over-The-Counter market (NOTC)
As an alternative to going through one of the centralised exchange markets, securities may be traded over the counter via a broker-dealer network. The NOTC can offer instant low threshold listings of shares with minimum reporting requirements.
Service tailored to fit your needs
Wikborg Rein has assisted and is assisting numerous companies going public, both as legal advisors for the companies seeking to raise capital through the securities market and for the advisors managing the IPO/listing processes. Furthermore we have extensive experience on bond issues (and listings) and other financial instruments, giving companies access to capital from all over the world. We have a clear edge on shipping and offshore related IPOs and fundraising as well as international presence with our London, Shanghai and Singapore offices.
Forfattere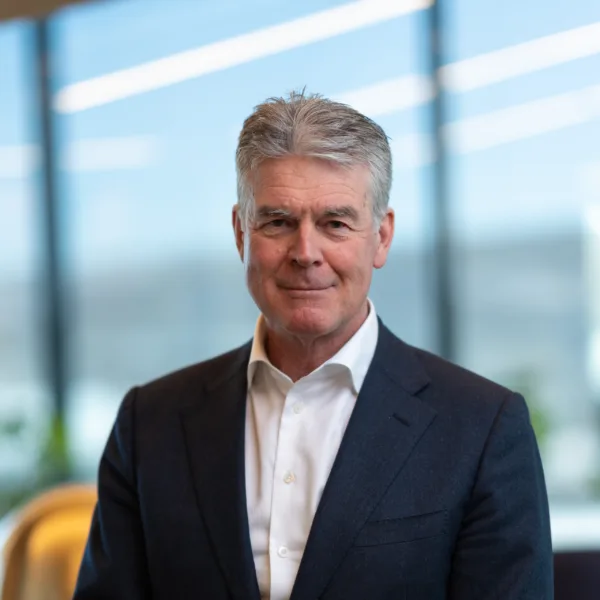 Dag Erik Rasmussen
Partner