Teekay shuttle tankers issues the first Nordic maritime green bond
09.12.2019
In early October 2019 Teekay Shuttle Tankers LLC ("Teekay") successfully placed its USD 125 million inaugural green bond, the first green bond to be issued in the Nordic markets by the maritime industries.
Wikborg Rein acted as legal counsel to SEB as Green Bond Advisor and Global Coordinator and to SEB, Danske Bank, DNB Markets and Nordea as Joint Lead Managers.
What is a green bond?
A green bond is defined by the International Capital Markets Association as a bond where the proceeds are exclusively applied for green projects and which are aligned with the following four core components of the so-called "Green Bond Principles":
1) Use of proceeds:
All designated green projects should provide clear environmental benefits, which will be assessed and, where feasible, quantified by the issuer. Such projects should contribute to defined environmental objectives such as: climate change mitigation, climate change adaptation, natural resource conservation, biodiversity conservation and pollution prevention and control.
2) Process for project evaluation and selection:
The issuer of a green bond is required to clearly communicate to investors:
the intended environmental sustainability objectives;
the process by which the issuer determines how the relevant project fits within the eligible green projects categories; and
the related eligibility and exclusion criteria applied to identify and manage potentially material environmental and social risks associated with the project.
3) Management of proceeds:
The net proceeds from a green bond are required to be kept separate and not co-mingled with other funds of the issuer or the relevant group, in order to ensure that they continue to be reserved for green projects during the tenor of the bond.
4) Reporting:
Issuers should maintain up to date information on the use of proceeds until full allocation. The Green Bond Principles recommend the use of qualitative performance indicators and, where feasible, quantitative performance measures.
Finally, the Green Bond Principles include a recommendation that an issuer obtains a third party expert's view as to whether the framework for the green bond is aligned with the core components. Whilst the use of the term "recommendation" implies this expert opinion is optional, in our experience the need for a third party expert opinion has become a requirement rather than merely a recommendation in order that investors are able to have sufficient confidence in the environmental impact of their investment.
Teekay's green bond framework
The proceeds raised by Teekay in their USD 125 million inaugural green bond will be used to finance the company's E-shuttles – shuttle tankers powered by battery hybrid technology, LNG and condensed volatile organic compounds ("VOC", crude oil vapors) as an LNG additive.
According to Teekay, the E-shuttles will achieve an annual reduction in emissions of 47% CO2 (23 200 tCO2), 88% NOx, 99% SOx and 95% VOC compared to conventional vessels. The vessels have therefore been classified as "low emission vessels" according to the Roadmap for Green Shipping (Norwegian: Handlingsplan for grønn skipsfart) published by the Norwegian government in June 2019. The E-shuttle project was also awarded a NOK 133 million subsidy by Enova, a government enterprise owned by the Norwegian Ministry of Climate and Environment and responsible for promoting energy and climate technology aimed at reducing greenhouse gas emissions.
The third party expert opinion as to Teekay's alignment with the core components of the Green Bond Principles was provided by Cicero Shades of Green, a subsidiary of the organisation Center for International Climate Research. Cicero's long-term vision is that emissions from transportation should be zero and that transporting fossil fuels – especially crude oil – should, in time, become obsolete. In the Cicero Shades of Green methodology, projects aligned with this view are characterised with a Dark Green certification. The methodology will award a Medium Green certification to projects that represent a positive step towards the long-term vision, but which are not fully aligned. Finally, a Light Green category will be allocated to projects and solutions that are climate friendly, but which do not represent or contribute to the long-term vision.
In its assessment of the Teekay bond, Cicero emphasised that oil and gas will necessarily continue to be part of the next decades' energy supply, and that efficiency improvement for these ongoing activities is therefore crucial in order to mitigate immediate climate impact to the extent possible. In Cicero's view, as the E-shuttles were acquired to directly replace older, conventional vessels in Teekay's fleet and that they are intended to be used in connection with already committed oil field developments, the use of the E-shuttles will significantly reduce greenhouse gas emissions associated with the voyages that are inevitably going to be made to and from these oil fields. Cicero has therefore classified the Teekay bond as Light Green.
Critics may question the use of the term "Green" for use of proceeds so closely related to the petroleum industry. Our view however is that anything which contributes to the reduction of emissions can only be positive and that the use of E-shuttles is a significant step forward for a shipping industry struggling to cope with its environmental footprint.
In any event, the Cicero Shades of Green methodology provides a useful and transparent categorisation enabling investors to make their own decision with respect to how green the investment needs to be to be eligible for their investment.
Teekay should also be credited for committing to get the third party certification and to maintain Green Bond Principles throughout the tenor of the bonds, ensuring transparency and continued focus on the issue.
New EU legislation on Green Bonds
The European Union is currently working on an EU Green Bonds Standard. A Technical Expert Group ("TEG") on sustainable finance has also been established, which in June 2019 published its first report on the EU Green Bond Standard. The standard is intended to be voluntary and aimed at enhancing the effectiveness, transparency, comparability and credibility of the green bond market and to encourage the market participants to issue and invest in EU green bonds. The next steps will be for the EU Commission to decide how to take the proposal from TEG forward.
Forfattere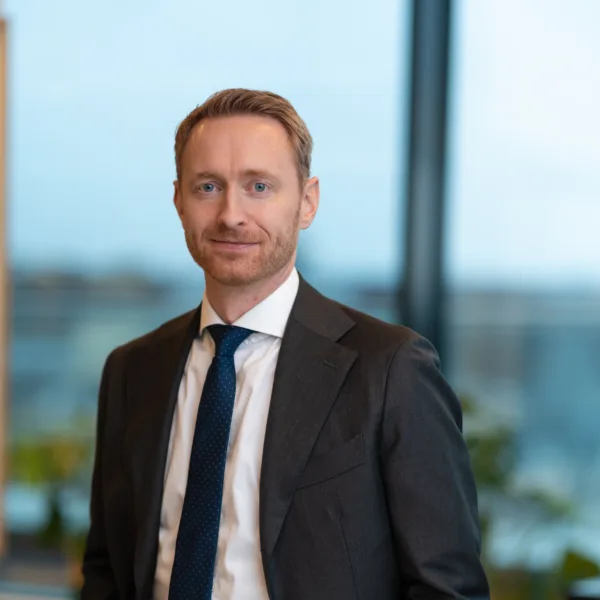 Stian Tande Mortensen
Partner