M&A
Vår M&A-gruppe bistår regelmessig nordiske og internasjonale private equity-fond og industriselskaper med transaksjoner i både private og noterte selskaper innenfor alle norske kjernesektorer, herunder fornybar energi, teknologi, finans, fiskeri og havbruk, olje og gass og retail.
Vi har en solid forståelse av våre klienters kommersielle behov, og kombinerer førsteklasses transaksjonskompetanse med fagekspertise innenfor de relevante områder. Vi tilstreber å være en strategisk rådgiver for våre klienter, og å bidra aktivt i alle faser av en transaksjon, fra planlegging til gjennomføring. Tilgjengelighet og effektivitet er viktige parametere for oss gjennom hele prosessen. 
Vår internasjonale tilstedeværelse og våre tette internasjonale kontakter gjør at vi ved behov kan tilby særlig tilpasset rådgivning i internasjonale prosesser. 
Vi bistår med
Prosjektledelse/strategi ("legal lead")
Skatt og struktur
Due diligence (kjøper/selger)
Exit (privat/notert), transaksjonsavtaler i bilaterale og auksjonsprosesser, nasjonale og internasjonale oppkjøp, herunder finansiering.
Investeringer og co-investeringer
Refinansiering, omorganiseringer
Vurderinger av regulatoriske tillatelser i forhold blant annet konkurransett og FDI
Kontaktpersoner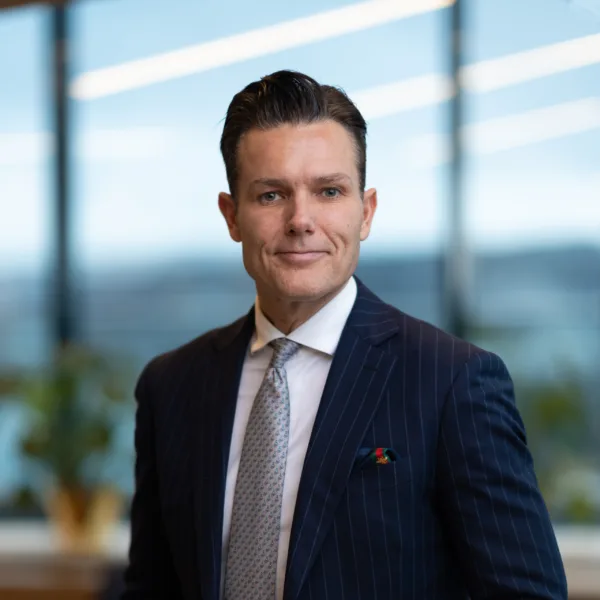 Partner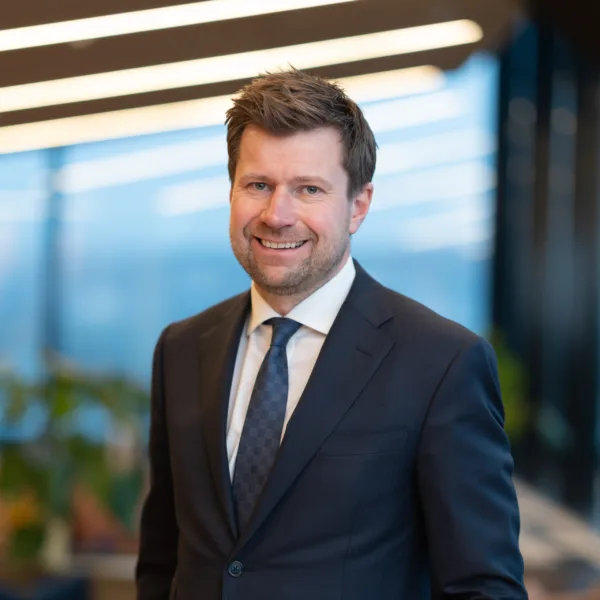 Partner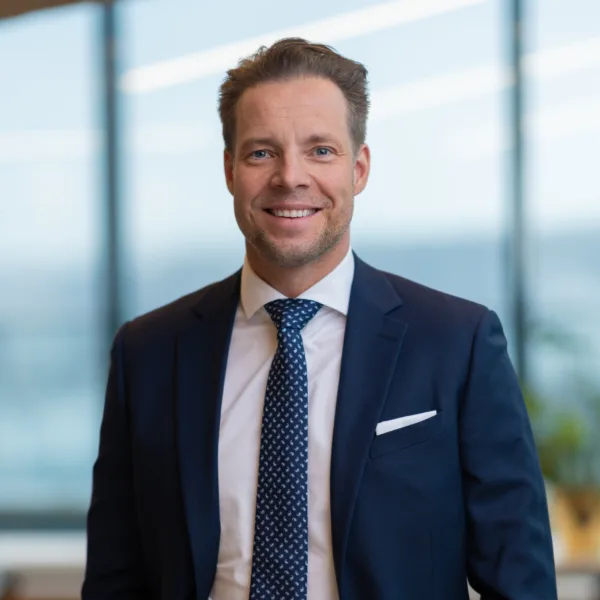 Partner
2022
Telenor
NOK 10.1bn

Wikborg Rein assisted the Telenor group in its sale of a minority stake of Telenor Norge AS' passive fibre infrastructure to a consortium of KKR and Oslo Pensjonsforsikring.

The transactions were carried out in two steps, the passive fibre infrastructure will first be demerged into Telenor Fiber AS, and then 30% of the shares of Telenor Fiber AS will be sold to the consortium, based on a total equity valuation of NOK 36.1 billion. Telenor Networks Holding will hold the remaining 70% majority stake. In addition to showcasing the value of Telenor's infrastructure to investors, the transaction will release capital to support Telenor's future investment in new fibre infrastructure.

The core team at Wikborg Rein consisted of Madeleine Østenstad, Alexander Bernhard Wintervold, Cecilie Andersen Haadem, Hanne Camilla Zimmer, Anders Myklebust, Caroline Landsværk and Ole Henrik Wille as responsible partner.

2022
EcoOnline Holding AS
NOK 3.77bn

We are proud to announce that we have assisted EcoOnline Holding AS ("EcoOnline"), a company listed on Euronext Growth, in connection with the launch of a recommended offer to acquire all the outstanding shares in EcoOnline by Erling Bidco AS, a company indirectly wholly owned by funds advised by Apax Partners LLP.

The offer implies an offer price per share of NOK 22.75, valuing the company at NOK 3,768 billion.

The Wikborg Rein core team comprised Sigurd Opedal, Per Anders Sæhle and Ingrid Aasa Haavaldsen.

2022
Altor
NOK 2bn

Wikborg Rein has assisted Altor Fund V (No 1) AB and Altor Fund V (No 2) AB with the contemplated investment in Vianode AS alongside Elkem and Hydro in a strategic partnership. After the investment, each of Altor and Hydro will have an ownership stake of 30 % and Elkem will own the remaining 40 %.

Vianode has developed a range of synthetic graphite products for batteries with unique performance characteristics and produced with significantly lower CO2 emissions than today's standard materials. The company is currently in a business development phase, and the investments from Altor, Hydro and Elkem are the first step towards establishing the company's first full-scale plant for commercial purposes.

Wikborg Rein's core M&A team comprised of Sigurd Opedal and Cecilie Andersen Haadem.

2021
KKR
NOK 7.2bn

Wikborg Rein assisted Octopus Bidco AS, a company indirectly wholly owned by funds advised by Kohlberg Kravis Roberts & Co. L.P. and its affiliates ("KKR") in the launch of a recommended voluntary cash offer to acquire all outstanding shares of Oslo Stock Exchange-listed ship owning company Ocean Yield ASA ("Ocean Yield").

A cash consideration of NOK 41.00 was offered per share (subject to certain adjustments) and implies a total consideration and valuation of Ocean Yield of approximately NOK 7.2 billion.

KKR is a leading global investment firm with approximately USD 429 billion in assets under management as of June 2021 and has a 45-year history of leadership, innovation and investment excellence. In the past 15 years, KKR has grown by expanding its geographical presence and building businesses in new sectors, such as credit, special situations, equity strategies, hedge fund solutions, capital markets, infrastructure, energy and real estate.

The Wikborg Rein core team comprised Ole Henrik Wille, Dag Erik Rasmussen, Mads Ødeskaug and Ingrid Aasa Haavaldsen.

2019
Nordic Capital
Undisclosed

Wikborg Rein assisted Nordic Capital in its acquisition of 100% of the shares in Signicat AS.

Signicat was acquired from Secure Identity Holding AS and other shareholders. Viking Venture III AS, Signicat's other major shareholder, will re-invest all proceeds and continue as a minority owner, together with employee shareholders and with Nordic Capital as the majority owner.

Founded in Trondheim, Norway in 2007, Signicat leads innovation in verified digital identity solutions, reducing risk while providing a smart and intuitive user experience. Its solutions enable companies and institutions, both in regulated and non-regulated industries, to offer efficient and user-friendly advanced online authentication, identification verification and electronic signature solutions.

Wikborg Reins core deal team consisted of Sigurd Opedal, Ingeborg V Aavatsmark, Jonathan Kjerschow, Cecilie Andersen Haadem, Henrik Biørnstad, Rolf Riisnæs, Hanna Beyer Olaussen, Karoline Digre Sandvik and Gry Hvidsten.

2018
Antin Infrastructure Partners
Undisclosed

Wikborg Rein assisted Antin Infrastructure Partners with the acquisition of Sølvtrans.

Sølvtrans is the global leader in live fish logistics for the aquaculture industry, with 21 wellboats currently in operation and 4 under construction. It is the only global wellboat operator with an interest in all key salmon farming markets, including Norway, Scotland, Chile and Australia. The transaction represents one of the largest transactions in Norway this year and one of the largest transactions ever completed in the aquaculture service industry.

Wikborg Rein assisted with all parts of the deal, including but not limited to the due diligence, tax, financing, transaction agreements, MIP, etc.

The Wikborg Rein core team consisted of Andreas Kjensli Lund, Are Zachariassen, Cecilie Andersen Haadem, Erik Staurset Andersen, Grunde Bruland, Geir Ove Røberg, Jonathan Kjerschow, Karoline Digre Sandvik, Maria Heiberg Løvik, Tor Henning Rustan Knudsen, Vilde Juliussen, Vegard Thunes Jørgensen, Baptiste Weijburg, Lesley Tan, Birgitte Karlsen and Ole Henrik Wille.

2018
FSN Capital
NOK 2,067m

Wikborg Rein assisted FSN Capital V in a recommended voluntary cash offer to acquire all the shares of Saferoad Holding ASA.

Wikborg Rein acted as lead counsel for FSN and assisted with due diligence, drafting and negotiation of agreements with (inter alia) the target company, the largest shareholder and key management, a warranty insurance scheme, the financing of the transaction and merger filing. The offer values the equity of Saferoad at NOK 2,067m.

Saferoad Holding ASA is a leading road safety and road infrastructure solutions provider in Northern, Central and Eastern Europe. They design, manufacture and deliver products and solutions that improve road safety and road infrastructure standards.

The Wikborg Rein team on corporate matters consisted of Karoline Stock Evje, Christian Emil Petersen, Jonathan Kjerschow, Espen Furuholt, Per Anders Sæhle and Sigurd Opedal. Assistance on the financing was led by Johan Rasmussen, while merger filing work was done by Stuart Stock and Mads Magnussen. Several other lawyers have been involved in due diligence and other workstreams.
Utmerkelser
2023
Band 1
Chambers and Partner
Les våre artikler om M&A
In most instances, only transactions with an EU dimension - that is transactions where the parties involved exceed certain turnover thresholds - qualify for review by the European Commission ("the Commission") under the EU Merger Regulation ("the EUMR"). However one mechanism, found in Article 22 EUMR, allows one or more Member States to request the Commission to examine, on behalf of those Member States, any concentration that does not have an EU dimension but affects trade between Member States and threatens to significantly affect competition within the territory of the Member State(s) making the request.
The Foreign Subsidies Regulation ("FSR") (Regulation (EU) 2022/2560 of the European Parliament and of the Council of 14 December 2022 on foreign subsidies distorting the internal market) aims to expand EU/EEA state aid control to financial contributions from third countries, in order to prevent "foreign subsidies" from distorting the internal market.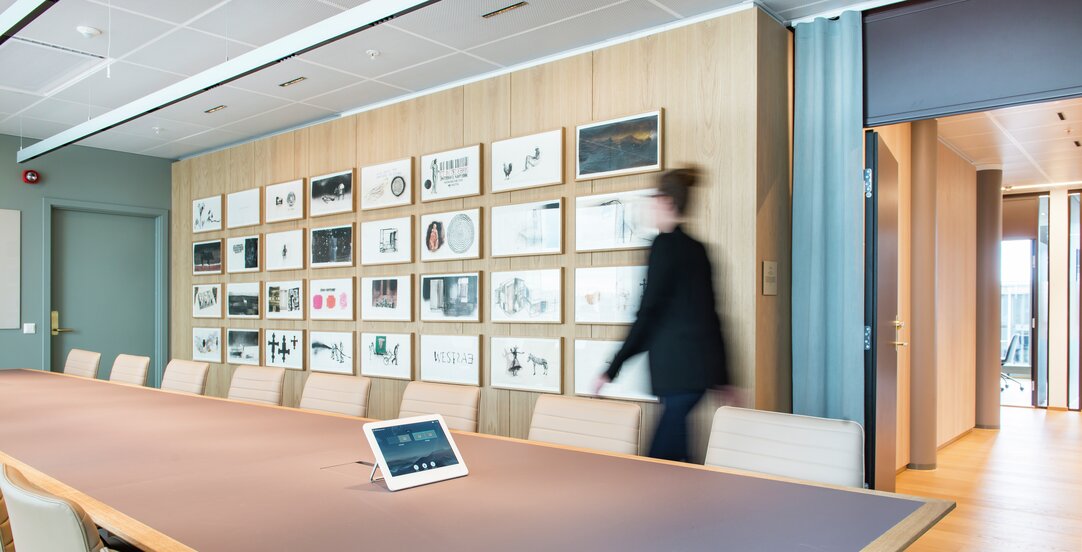 1. juli ble krav om statsborgerskap for styremedlemmer og daglig ledet fjernet. Nå gjelder det kun bostedskrav. Kravet er at daglig leder og minst halvdelen av styrets medlemmer skal være bosatt i en EØS-stat, Storbritannia/ Nord-Irland eller i Sveits.